Everlasting in the Evergreens
Make the most of outdoor living with decks that are built to last.
EvoSiding specializes in the design, planning, and construction of residential decks and patios. Our custom decks and patios are designed based on your home and the surrounding terrain. Enjoy outside your home as much as in. Schedule a free consultation today with the deck installation experts!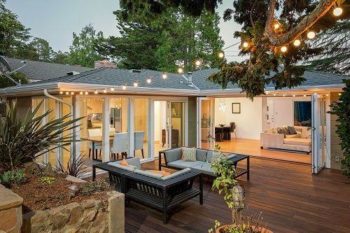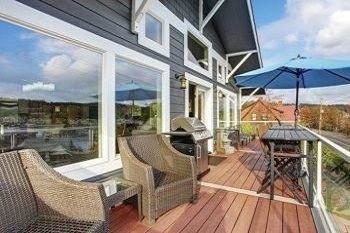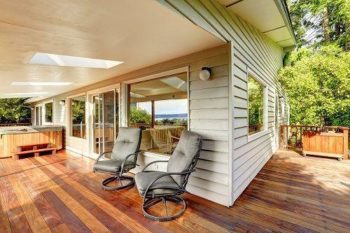 Ready for a new deck?
Give us a call or send us a message to plan your backyard build.
---
EvoSiding builds any kind of decking or patio for your home:
Wood & composite
Railing & safety lighting
Paver patios
Custom build-ins like seating and fire pits
Bridge decks & patios
Builds for U and L-shaped homes
Covered patios & decks
Courtyard and veranda styles
---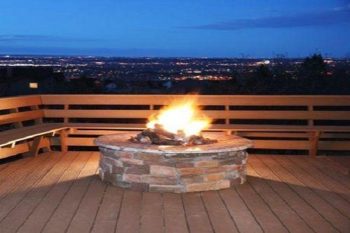 Any Style
For homes looking to enjoy their time outside, EvoSiding brings premium wrap-around, bridge and custom-made decks to any property.
Whichever you choose, your deck or patio will be built to endure and customized to fit your specifications exactly. Learn more about some of the different kind of decks here.
---
Making The Difference In Decking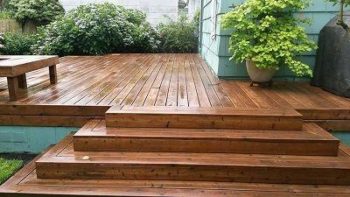 Beautiful design coupled with craftsman-level installation.
The builders at EvoSiding have been building high-quality decks and patios for over a twelve years. look great and are built to last.
Outside style how you want it. Our decks and patios are driven by the homeowner's vision and always custom designed.
Quality materials hand-picked to hold up. EvoSiding only uses materials that will meet our high standards of engineering and match the quality of our build.
---
How Are They Different?
When clients call us for a patio, most are thinking of a deck. But there are some key differences to be aware of:
Patios are covered.
Most of the patios that we provide are covered wooden structures that add usable space outside of the home. Like a deck, patios may be attached or unattached to the home, and can vary in where they are located on the property.
Patios may be stone.
Some homeowners may prefer to incorporate stonework into their patio for a rustic, western look. While the style works well for some homes, in Portland, we think composite or wood decking is the natural choice.
Patios can be sunken.
Unlike decks that sit elevated about the ground on a raised frame, patios can be sunken into the ground for a harmonious blend with the surroundings.
---
What Else Can EvoSiding Do For Your Exterior?
Our expertise doesn't stop there
Give us a call to learn how else we can help your home's design and energy-efficiency with a modernized exterior.
---
EvoSiding proudly serves all of the following areas:
Portland | Vancouver | Clackamas | Beaverton | Damascus | Lake Oswego | Tigard | West Linn | Camas