Organize your exterior
Get your new Doors done right!
For every exterior component we install, EvoSiding takes an expert collaborative design and build approach. That means that every project's direction is driven by you, and we do everything to make sure the door is installed correctly. Bring your new door home, schedule a free consultation today with the door installation experts at EvoSiding.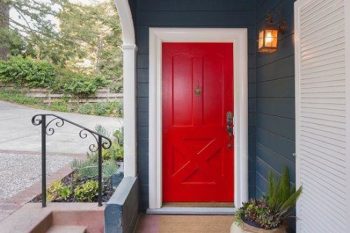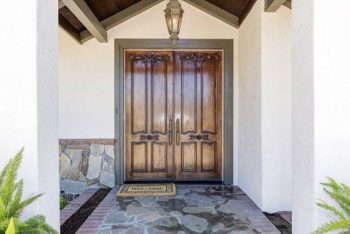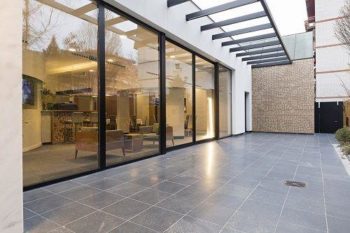 ---
EvoSiding installs or replaces any kind of exterior door for your home:
Front doors & back doors
Sliding doors
Patio doors
Glass doors
Farmhouse style doors
Mid century modern doors
Stylish composite options
Beautiful craftsman & wood styles
Frosted windows & sidelites
Custom & security doors
---
Doors By Design
As an environment-facing component of your home, doors are a part of the home the EvoSiding wants to do better. Keep reading to learn what we can do to get the doors you want, and why it's important to get doors right.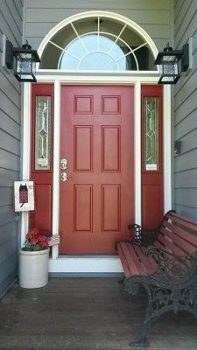 Thoughtful design coupled with precision installation.
All of our doors are put in with your unique home in mind. Doors may be taken for granted, but the mark of a journeyed carpenter is installing a door that opens, closes and seals perfectly.
Endless Options To Choose From. Whatever character you want for your home, there's a door out there to match. We want our team of exteriorists to bring you doors that elevate your home's style and don't skip a beat with the rest of your exterior.
Uncompromising quality and security. We only install doors that will always keep you and your home safe.
---
Sliding Door Installation
Part wall, part door and most of the time – part window, the sliding door is one thing most homes can benefit from. Usually, sliding doors provide the perfect backyard access but they can be just the thing for certain homes.
---
Don't Ignore the Door
It's easy to think that because they're small compared to size of the home, they're an anyman kind of job. But as the threshold between you and the outside, we look at doors differently. Here's why we put a priority on your entryways.
A high-traffic component.
Even in the best conditions, doors see a lot of traffic. Few parts of your home get used quite as much as doors do. That's why it's important not only put it in right at first, but make sure it'll keep working as expected.
Doors are a vulnerability.
Doors have a special job compared to the other elements of your exterior: Security. While the function is simple to understand, the expertise that goes into making a door as strong and safe as possible, cant be understated.
A structured exterior.
If there's one part that creates curb-appeal, its the door. While siding, windows, and a roof are all essential, the eyes are always drawn to the door. We try to get it right.
---
Order Your Exterior
Here are some other ways we bring exteriors up to speed.
Give us a call to find out how EvoSiding delivers well-designed and energy-efficient exteriors.
---
EvoSiding proudly serves all of the following areas:
Portland | Vancouver | Clackamas | Beaverton | Damascus | Lake Oswego | Tigard | West Linn | Camas