Doors Done Right
EvoSiding is a committed team of siding contractors and exterior experts dedicated to the bringing the perfect doors to your home.
Thoughtful design coupled with precision installation. All of our doors are put in with your unique home in mind.
Endless Options To Choose From. Whatever character you want for your home, there's a door out there to match.
Uncompromising quality and security. We only install doors that will always keep you and your home safe.
As an environment-facing component of your home, doors are a part of the home the EvoSiding wants to do better. Keep reading to learn what we can do to get the doors you want, and why it's important to get doors right.
---
1. Classic Hinge
For most homes, a classic hinged door is the best option. Simple, interchangeable and endlessly customizable, this kind of front door is always an the perfect opportunity for an accent of character on your exterior.
Choose from solid wood, composite, or fiberglass.
Windowed, paneled, or peephole options available.
Painting available for any door.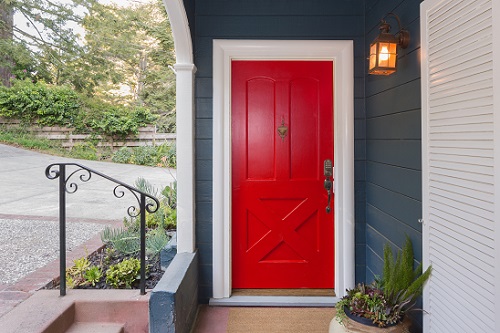 ---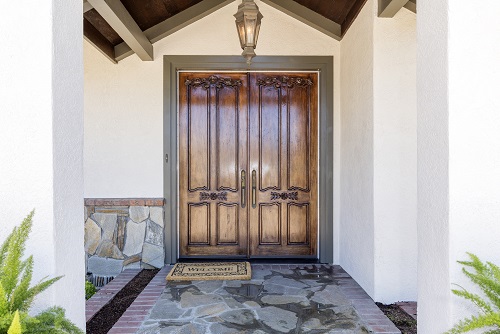 2. Double-Door
Typically found in homes with room to spare in the exterior, double-doors create a stately frontside to every home.
Like our hinged doors, choose from solid wood, compsite, fiberglass and more.
The full range oflassic to modern options available.
Customize any door with a premium paint job.
---
3. Sliding Door
Ideal for an everyday entrance to the backyard or a statement for the front of the home, sliding doors are another must for any home on the ground floor.
Most commonly used for simple backyard access.
Choose from double and triple pane models for insulation.
Commanding solid wood sliders work for updated, modern homes.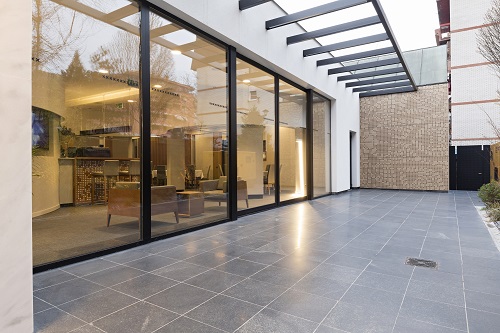 ---
Don't Ignore the Door
It's easy to thank that because they're small compared to size of the home, they're an anyman kind of job. But as the threshold between you and the outside, we look at doors differently. Here's why we put a priority on your entryways.
A high-traffic component.
Even in the best conditions, doors see a lot of traffic. Few parts of your home get used quite as much as doors do. That's why it's important not only put it in right at first, but make sure it'll keep working as expected.
Doors are a vulnerability.
Doors have a special job compared to the other elements of your exterior: Security. While the function is simple to understand, the expertise that goes into making a door as strong and safe as possible, cant be understated.
Organize your exterior.
If there's one part that creates curb-appeal, its the door. While siding, windows, and a roof are all essential, the eyes are always drawn to the door. We try to get it right.
---
Financing Your New Doors
For homes that need it, EvoSiding is pleased to be able to finance your doors:
Flexible monthly payments.
Favorable rates for qualified applicants.
Bundled financing available if we're doing more than your doors.
We want your new doors to be a great experience. If financing makes that happen, then we want to be able to provide that to our clients.
---
Doors By Design
For every exterior component we install, EvoSiding takes a collaborative design and build approach. That means that every project's direction is driven by you, and we do everything to make sure the door is installed correctly.
Doors may be taken for granted, but the mark of a journeyed carpenter is installing a door that opens, closes and seals perfectly. We want our team of exteriorists to bring you doors that elevate your home's style and don't compromise on security.
Bring your new door home, schedule a free consultation today.
---
Other Exterior Enhancements Provided:
Siding | Patios & Decks | Roofing | Windows
EvoSiding brings new doors for all of the following cities: