Exterior and Siding Contractor Services for Portland, Oregon
Serving Portland, Oregon Since 2012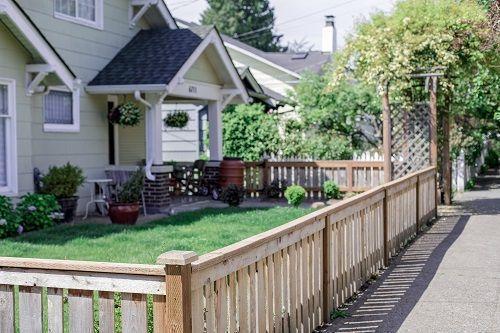 EvoSiding brings expert exterior renovation to Portland, Oregon residents looking to weatherize their home. We've got years decades of experience in building everything for a high-quality exterior:
Siding
Roofing
Window Replacement
Doors
Decks & Patios
We stand behind all of our work with a complete guarantee and offer flexible financing on all projects.
Get started today with a free estimate.
---

EvoSiding has been providing active and adaptive siding to Portland since 2012. Matching the best products available with the best service around, we try to be the clear choice for siding. We install fiber cement siding, vinyl siding, along with aluminum and wood options.
---

Like our siding, the roofs we build provide non-stop protection from the elements, look great and keep you covered for the long haul. With EvoSiding, your roof holds up years.
---

As exterior experts, we make sure your windows aren't a weakness. With the right installation, we believe your windows can be as strong, and appealing, as the rest of your home.
---

Your door is the ultimate environment-facing component of your exterior. As your pathways to the exterior, your door must be built to work with the frame and not just your home's style. From sliding glass doors to the perfect front entry, we can install the perfect door for your home.
---

No matter the size, EvoSiding's custom decks and patios fit in perfectly with your home and your home's surroundings and will last for decades. We install cedar and composite decks, as well as ramps, railings or other features.