Exterior and Siding Contractor Services for Portland, Oregon
Serving Portland, Oregon Since 2012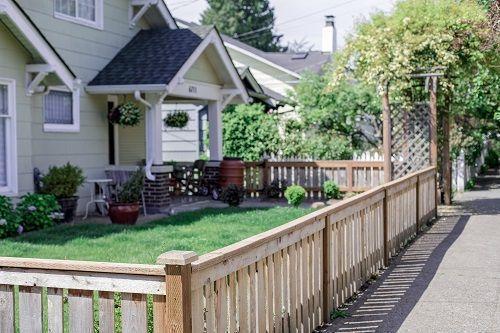 EvoSiding brings expert exterior renovation to Portland, Oregon residents looking to weatherize their home. We've got years decades of experience in building everything for a high-quality exterior.
We stand behind all of our work with a complete guarantee and offer flexible financing on all projects.
Get started today with a free estimate.
---
Siding
EvoSiding has been providing active and adaptive siding to Portland since 2012. Matching the best products available with the best service around, we try to be the clear choice for siding. We install fiber cement siding, vinyl siding, along with aluminum and wood options.
---
Roofing
Like our siding, the roofs we build provide non-stop protection from the elements, look great and keep you covered for the long haul. With EvoSiding, your roof holds up years.
---
Window Installation & Replacement
As exterior experts, we make sure your windows aren't a weakness. With the right installation, we believe your windows can be as strong, and appealing, as the rest of your home.
---
Doors
Your door is the ultimate environment-facing component of your exterior. As your pathways to the exterior, your door must be built to work with the frame and not just your home's style. From sliding glass doors to the perfect front entry, we can install the perfect door for your home.
---
Decks & Patios
No matter the size, EvoSiding's custom decks and patios fit in perfectly with your home and your home's surroundings and will last for decades. We install cedar and composite decks, as well as ramps, railings or other features.
---
Patio Covers
If your house is lacking that extra outdoor space for entertainment or relaxing, EvoSiding can provide your home with a beautiful new patio cover! We can provide several different styles of outdoor covers for you to choose from to make your additional living space elegant and useful!
---

Portland
The largest city in Oregon in terms of both size and population, Portland is a vibrant city full of wonderful and unique food options, beautiful natural scenery, and one of the most interesting culture scenes you can find anywhere in the United States. Founded in 1845, Portland was named after the city of Portland, Maine. The area was originally used as a port city and was mostly used for the lumber industry, due to the abundance of trees in the area and its accessibility to the Pacific Ocean via the Willamette and Columbia Rivers. The city is nestled at the most north end of the Willamette Valley and is surrounded by hills and in between two mountain ranges, the Coastal Range and the Cascade Range. Portland is 60 miles east of the Pacific Ocean and about two hours west from the popular destination of Mount Hood, making it a desirable area for those who enjoy the outdoors. The city itself boasts an incredible amount of parkland, nearly 16% of the entire city. With Portland having so many options for activities, it's hard to be bored in the country's "smallest big city". The city offers numerous museums, theatres, concert halls, a beautiful zoo, and sports teams as well. Portland is home to two major sports teams, the Portland Trailblazers of the NBA and the Portland Timbers of the MLS. You can watch a game, enjoy unique dining options, try out one of the many microbreweries in the city, or grab a cup of famous Stumptown Coffee. Whatever it is you're looking for, Portland has so much to offer.