Roof Repair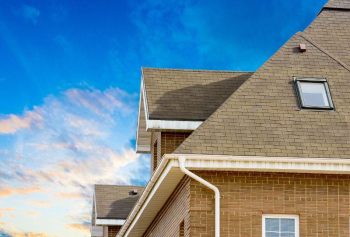 There are few home projects that seem more daunting than replacing the roof of your house. Roofing is almost as integral to the soundness of the building as its foundation.
No matter how well constructed, all roofs have a finite lifespan and will require repair at some point. With a call to EvoSiding you can meet up with one of our experts, who can walk you through the entire replacement process.
---
Contact us
today to learn if you need a roof repair or replacement.
---
Reasons why you might need a new roof
General wear-and-tear Most roofs are designed to last 15-30 years. If your roof hasn't been touched in a generation, it's time to think about getting a replacement.
Roof Damage If your roof has been damaged by treefall, hail, severe weather, or anything else, a new roof is likely the best option. If your roof has a visible leak or any soft spots that are sagging downward, give us a call.
Invasive moss Roof moss that's been left unchecked can get under shingles and compromise structural integrity. With regular cleaning, this can be avoided. But if you haven't looked in a while, it may be a good idea to get a professional like EvoSiding to inspect your roof.
With a call to EvoSiding you can meet up with one of our experts, who can walk you through the entire replacement process.

---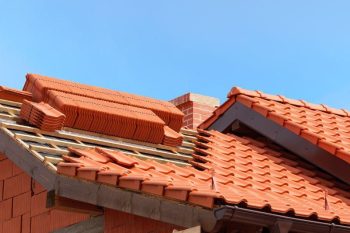 What can you expect from our roofers?
When you call EvoSiding to schedule a consultation you can absolutely expect the highest caliber of communication and courtesy.
Open Communication Our estimators work with you to ensure that you understand what needs to happen and the basics of what the job entails.
Professionalism The team features only qualified professionals, each of which has years of experience and training and treats your house with the same consideration that hey would want shown to their own home.
Exterior specialists Our laborers and foremen are also experts at installing completely weatherproof exteriors that look great and provide years of comfort and energy efficiency. That also means that if we discover any issues with your home after removing the roof, they can get you the help that you need to ensure that damage doesn't spread further.
When the project is complete, you have a brand-new roof that keeps your attic clean and dry. It's covered in aesthetic material according to your specifications. Whether you're planning to sell your home or to live in it for the rest of your life, a brand new roof increases both curb appeal and the feeling of safety and comfort every family wants.
Use our contact form or give us a call today to see what an EvoSiding roof can do to preserve and beautify your house.
---