Get Your Roofing Right
At EvoSiding, our team of siding contractors specializes in the other plane of exterior protection – the roof.
Shield your home against the elements. Your roof is the primary shield against the full force of the elements. Let's get it right.
Reinforced Roofing. All of our roofing is installed with full weatherproof insulation to completely protect your home from precipitation.
Seal your home's energy. A new roof could significantly increase your home's energy efficiency by keeping it from escaping.
---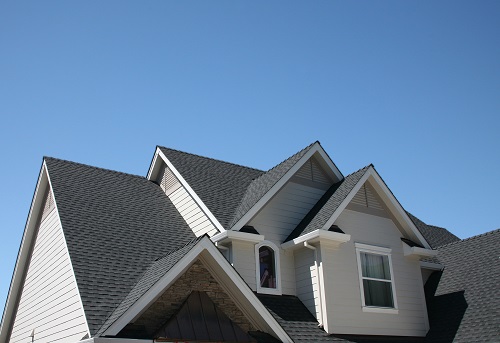 Owens Corning Roofs
Our craftsmanship is backed by the most recognized name in North American roofing, Owens Corning.
Named one of the world's most ethical companies in the world and providing durable roofing materials to millions of homes, Owens Corning has become a mainstay in exterior construction.
We stick to Owens Corning for one reason: We want our quality work to be backed by a company that stands behind its product.
By using Owens Corning products with every build, we are able to create beautiful fail-proof roofing systems for all of our clients.
Because with as many variables as your roof is already exposed to, it makes sense to control the one that matters most – quality.
---
Time For a New Roof?
If you're experiencing any of these common signs, it's time to think about a new roof:
1. Leaks.
If you find yourself patching a leak, the chances are high that there is another one around the corner. If you want to make sure you don't have a leak, a quick peek in the attic should tell you everything you need to know. Especially if your attic is insulated, moisture that's penetrated through the roof may not make it past the attic floor.
2. Age
By far the best way to know it's time for a new roof is by simply looking at how old it is. This way, you're not waiting for something to go wrong before fixing it. The average lifespan of a roof is anywhere from 20-30 years, but if you've got a roof that's 15 years or older, it can't hurt to keep an eye on it.
3. Out of Shape Shingles
Typically before leaks take place, shingles begin to show signs of wear. In advanced cases, the signs may be so obvious, they can be seen from the ground level. So what are you looking for? Cracks, miscolored or "balding" shingles, or shingles that have gone missing all mean it's time for new roofing to be installed.
---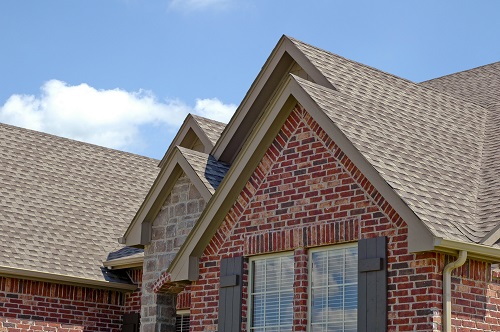 Financing Your Roof
Whether it's your home or your budget, we don't want you to worry about your overhead.
Flexible payments make paying for your roof manageable.
Most of our clients are eligible for industry-leading rates.
Doing more than just your roof? We may be able to bundle your financing.
Every roof we install is eligible for complete start-to-finish financing. If financing will make things easier on you, we want to be able to offer it to you.
---
Protection Starts From Above
Of all the exterior fixes your home may need, your roof is often the crowning achievement. You'll be happy when it's over, but that doesn't mean you can't enjoy the process. Our team works with you to make sure your new roof will work with your home and last for decades.
We seek to keep all of our clients informed the whole way through, and we know that after it's done, you'll love knowing you're covered.
Let's get up to business, schedule a free roofing estimate today.
---
Other Exterior Enhancements Provided:
Siding | Windows | Decks & Patios | Doors
EvoSiding builds roofs for the following areas: