With over
19
in the industry and
8
in business, the team at EvoSiding has the experience and knowledge to enhance the exterior of any home. Driven by a commitment to quality and value-driven excellence, EvoSiding only installs components to the home that guarantee a better home experience, inside and out.Specializing in siding, the team also focuses on windows, roofing, decks & patios, doors, and more. Any element-facing side of the home can be improved and maximized for aesthetics and function.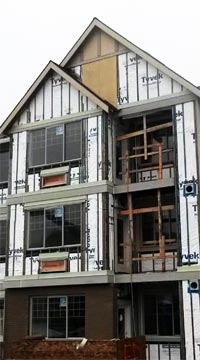 EvoSiding also provides collaborate design consultation to make sure the final product matches your vision. We also work closely with every client and keep communication on throughout the process.
To find out how we can fortify the beauty and functionality of your exterior, call us today.