Give Your Home The Siding It Deserves! Contact EvoSiding Today!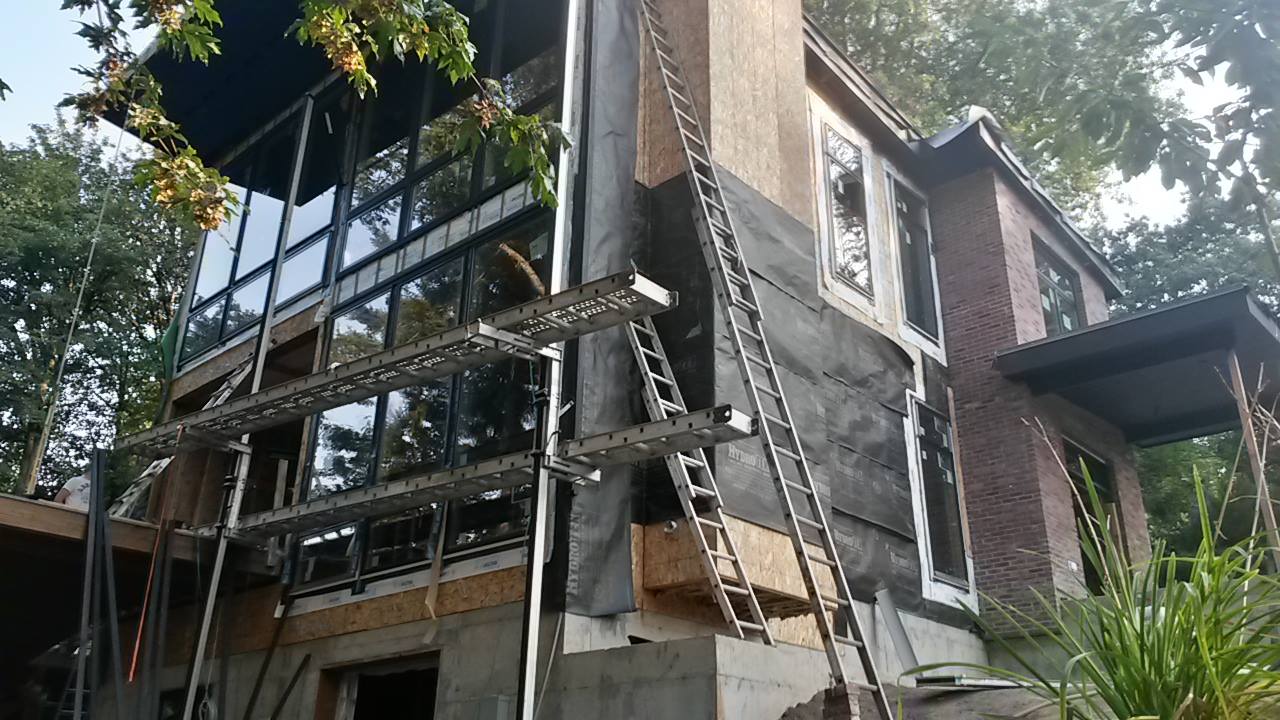 EvoSiding – A Higher Level of Design
Siding Installation Professionals
When it comes to your home's siding, we believe that the quality of the product is critical to our customers. We want all your home to have a top of the line product from the best names in the industry. At EvoSiding, we only use professional-grade siding materials for our projects. Our siding contractors have professional training on the proper methods of installing the different types of siding. Whether you're looking for an upgrade to your current siding material or looking to replace it with the same style, our team of siding specialists can install brand new siding on your home in a timeframe that works for you!
We believe that your home's siding should be durable enough to withstand the elements that your home faces in the Pacific Northwest, as well as give your home an identity. Homeowners should be able to take pride in the way their house looks. That, of course, includes its siding. Choose the perfect siding for your home and let out siding contractors take care of installation, repairs, and replacement for the lifetime of the siding!
Exterior Siding Options
EvoSiding's siding installation team can install any type and style of siding for your Portland home. Vinyl, wood, and fiber cement are all types of siding that we excel in! Ask one of our experts about the benefits of each of these siding types!
Vinyl Siding
Vinyl plank siding is a versatile and cost-effective siding that can come in different styles and colors. Vinyl siding can come in either horizontal or vertical patterns, giving you the homeowner plenty of options to choose from. It can be easily colored and cut quickly as well. Vinyl siding can add more value to your home, as well as mold and mildew resistant. It is also environmentally friendly, making it an eco-conscious choice for your home!
Wood Siding
Wood siding, specifically cedar plank siding, is still the standard for home siding. Wood siding gives the home a beautiful, natural look that you won't find with other siding options. When we install wood siding on your home, we can also treat it with anti-fungal properties to help prevent future dry rot, something prevalent in the Pacific Northwest. Wood siding can help better insulate your home and is a great durable siding option.
Fiber Cement Siding
Fiber cement siding is our most recommended siding option for Pacific Northwest homes. It offers a durable and elegant looking siding that will last in the harsh winter weather and consistent rainfall. At EvoSiding, our contractors prefer to use high-quality fiber cement siding from one of the top names in the industry, James Hardie. Their fiber cement siding is rigorously tested and specifically designed to survive the elements. The Hardie Plank design comes in a range of different styles for aesthetic flexibility. All James Hardie siding products that we sell come with a 30-year transferable warranty.
How Our Siding Contractors Do Siding

1. Inspection
Every job begins with a thorough inspection of anything that could contribute to product failure. This step guarantees your siding stays in place, and its installation isn't undermined by internal structural failures such as dry rot or pest damage.

2. Accessories
Before the siding installation begins, we install a barrier of weather protection to help the siding can do its job. We also add siding supports to make sure your new siding endures and stays in place.

3. Installation
After we confirm your home's frame is in good shape, our team begins the installation process. Installation depends on the size of the home, the type of siding used, and the home's condition. A typical installation takes anywhere from 2 days to around a week.
Energy Efficient Home Siding
EvoSiding's professional siding contractors can make your home weatherized and more energy efficient with well-engineered siding. Keep the warm air inside your home during the winter months and save money on your energy bills every month! Ask one of our siding contractors how we can make your home more energy efficient with quality siding options!
EvoSiding is Portland's Choice For Quality Service and Siding
Our team of certified contractors can make your home look incredible, as well as make it strong and reliable for you and your family. We are able to offer siding installation and repair services, patio and deck construction, roofing services, along with windows and door installation. Call us for honest and reliable siding installation, repair, and replacement. One of our knowledgeable contractors can come to your home for a thorough inspection of your current siding situation and make a professional recommendation. At EvoSiding, we stand by our work and provide only the best quality for your home.