We Are Your Local Siding Installation Company In Vancouver, WA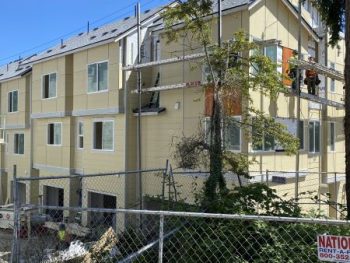 At EvoSiding, our team of siding professionals specializes in elevating homes with siding that boosts the curb appeal of your property, enhances your energy efficiency, and protects against structural damage. As a local siding company in Vancouver, WA, we are committed to bringing the highest level of service and satisfaction to all of our customers. Our team of experienced installers can repair, inspect, replace, and install every type of siding for your home. No matter what your home looks like now or how you want your home to look in the future, EvoSiding can bring it all together. 
Ask Us About The Different Types of Siding We Install
Working with an experienced siding contractor like us means that we can help you install any type and style of siding for your home. While vinyl siding is a popular choice for many because of its low price point, it doesn't offer the same durability, aesthetic appeal, or value that other high-quality materials do. Ask one of our experts about the benefits of our wide siding material selection. 
Wood Siding Installation
Wood siding gives the home a beautiful, natural look that you won't find with other common siding materials like vinyl. When we install wood siding on your home, we can also treat it with anti-fungal properties to help prevent future dry rot, something prevalent in the Pacific Northwest. Wood siding can help better insulate your home and is a great durable siding option. And with the quality craftsmanship from EvoSiding, you'll be able to experience all the benefits of our high-quality products.
Cedar Siding Installation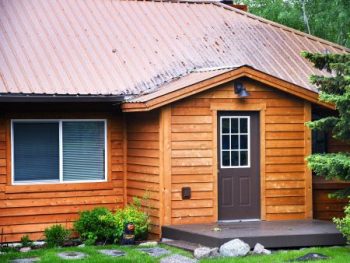 Cedar siding is a testament to the captivating allure of nature. Known for its rich colors and intricate grain patterns, cedar not only brings visual interest but also boasts exceptional durability.
This siding option effortlessly weathers the elements, showcasing its resistance to decay, insects, and rot.
With its natural oils and unique cellular structure, cedar siding from EvoSiding is a sound investment for homeowners seeking a timeless, sophisticated look that stands the test of time.
Cypress Siding Installation
EvoSiding's cypress siding exudes a distinctive rugged charm that captures attention. Renowned for its resistance to decay and insects, cypress is an excellent choice for those seeking long-lasting durability. Its natural reddish-brown hues and prominent grain patterns lend an earthy warmth to any home, creating an inviting ambiance. Whether you prefer a rustic cottage or a modern farmhouse, cypress siding adds a touch of natural grandeur that beautifully complements various architectural styles.
Metal Siding Installation
Metal siding is a versatile, low-maintenance option that provides excellent protection against the elements while adding a modern and sleek aesthetic to any property. Our experts work closely with clients, guiding them through the entire installation process, from selecting the right type of metal siding to executing the project with the utmost craftsmanship. EvoSiding is committed to delivering exceptional results, making your vision a reality, and transforming your property with durable and visually appealing metal siding.
If You're Looking For Professional Siding Installers, We're Here To Help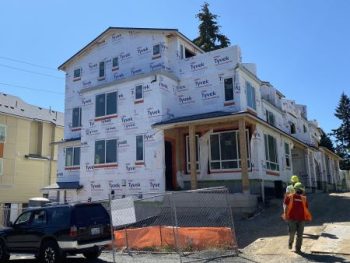 When it comes to your home's siding, we believe that quality materials and proper installation are crucial to achieving superior results. At EvoSiding, we specialize in working with James Hardie fiber cement siding to ensure our customers are getting the best products available. Our siding installers have professional training on the proper methods of installing different types of siding. Whether you're looking for siding replacements to upgrade your current siding material or looking to replace it with the same style, our team of specialists can install brand-new siding on your home in a timeframe that works for you!
We understand that homes in Vancouver and the greater Clark County area need to be durable enough to withstand the elements of the Pacific Northwest, as well as provide your property the boosted curb appeal it deserves. Homeowners should be able to take pride in the way their house looks. Choose the perfect style and color of siding for your home, and let out siding experts take care of the installation, repairs, and replacements!
Your Search For Siding Installation Near Me Is Over
At EvoSiding, our team of professional siding installers understands the serious repercussions of improper installations and, even more importantly, the lack of attention to what's behind your siding. During every siding job we do, our team takes special care to inspect the exterior envelope of your property, including the weather-resistant barrier. Doing this allows us to address any widespread issues and provide the necessary siding repair services. Give us a call today for a free estimate and have one of our knowledgeable consultants come to your home for a thorough inspection of your current siding situation and provide you with a professional recommendation. At EvoSiding, we stand by our work and our commitment to exceptional customer service.