Professional James Hardie Siding Installation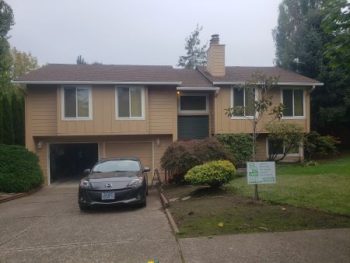 At EvoSiding, we recognize the importance of high-quality siding in protecting and enhancing the beauty of your home. As a trusted siding contractor in Vancouver, WA, we offer professional installation services for James Hardie Siding, a renowned brand known for its durability, versatility, and aesthetic appeal. With our team of experienced professionals and a commitment to exceptional craftsmanship, we strive to deliver outstanding results that exceed your expectations. We're proud to offer a wide range of services, including siding repair, siding replacement, and new siding installation. So, if you're ready to enhance your curb appeal and boost the energy efficiency of your property, give us a call today!
We're Proud To Have A Variety of Siding Styles Available
James Hardie Siding offers a wide variety of siding styles to suit different architectural designs and personal preferences. Whether you prefer the classic look of lap siding, the charming appeal of shingle siding, or the sleek elegance of vertical siding, James Hardie has you covered.
HardiePlank Lap Siding: This popular siding style replicates the timeless look of traditional wood clapboard siding. It is available in various textures, including smooth, beaded, and cedarmill, allowing you to achieve the desired aesthetic for your home.
HardieShingle Siding: If you desire a rustic, shake-like appearance, HardieShingle Siding offers a perfect solution. It adds character and depth to your home's exterior, giving it a warm and inviting look.
HardiePanel Vertical Siding: Vertical siding creates a modern and contemporary appeal for your home. It works exceptionally well for accent walls, entryways, or as full exterior cladding. With its clean lines and versatile design, it adds a touch of sophistication to any architectural style.
Benefits of James Hardie Siding
Opting for James Hardie Siding for your home brings a range of benefits that go beyond aesthetics. Here are a few key advantages:
Exceptional Durability: James Hardie Siding is engineered to withstand the harshest elements, including heavy rain, strong winds, and intense sunlight. It is specifically designed to resist rot, warping, and cracking, ensuring your siding remains in excellent condition for years to come.
Enhanced Fire Resistance: James Hardie Siding is non-combustible and has a Class A fire rating, providing an extra layer of protection for your home. It is designed to withstand extreme heat and reduce the risk of fire damage, giving you peace of mind and added security.
Low Maintenance: Unlike traditional wood siding, James Hardie Siding requires minimal maintenance. It does not rot, fade, or peel, reducing the need for frequent painting or repairs. A simple routine cleaning is usually sufficient to keep it looking pristine and fresh.
Working with a Professional Siding Contractor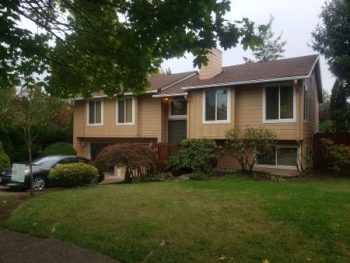 Choosing a professional siding contractor like EvoSiding is crucial to ensure the proper installation and optimal performance of your siding. Here's why:
Expert Installation: Our team of experienced professionals is trained in the correct installation techniques for James Hardie Siding. We follow industry best practices to ensure your siding is properly installed, providing maximum protection and longevity.
Attention to Detail: We take pride in our meticulous attention to detail, ensuring that every aspect of the siding installation is handled with care. From properly aligning and securing the panels to integrating the necessary flashing and moisture barriers, we leave no room for compromise.
Customer Satisfaction: At EvoSiding, we prioritize customer satisfaction and strive to exceed your expectations. We listen to your needs, provide expert advice, and communicate transparently throughout the project. Your complete satisfaction is our ultimate goal.
Need A Contractor To Install James Hardie Siding Near Me? Call Us Today
Enhance the beauty and durability of your home with James Hardie Siding installed by EvoSiding. We proudly offer a wide range of siding materials, including cedar, cypress, metal, and more. With over 20 years of experience installing and repairing different types of siding, you can rely on us to get the job done right. Give us a call today for a free estimate and work with a friendly, professional, and local siding company in Vancouver, WA.