EvoSiding: Your Go-To Roofing Company In Lake Oswego OR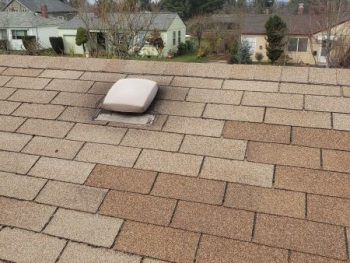 When it comes to roofing solutions, our team at EvoSiding stands out as the go-to choice for dependable roof replacements. With more than 20 years of experience in the siding and roofing industry, EvoSiding has established itself as a trusted name for home and business owners throughout Clark County. We strive to provide that perfect blend of expertise, quality workmanship, and exceptional customer service that our clients have come to expect from us. 
Roofing Experience and Expertise
EvoSiding's journey began over two decades ago, rooted in a passion for delivering superior roofing solutions to the community. Our locally-owned company has evolved into an industry leader thanks to our unwavering commitment to excellence and our deep-rooted understanding of the unique roofing needs in the Pacific Northwest. Give us a call today to get started!
Get A Complete Roof Replacement For Your Residential Or Commercial Property
EvoSiding has consistently demonstrated its prowess in both residential and commercial roofing projects. Our team of roofing professionals is well-versed in addressing the distinct challenges posed by each type of roofing structure. Whether it's a cozy family home or a sprawling commercial establishment, EvoSiding brings the same level of dedication and craftsmanship to every roofing project.
For residential clients, our team at EvoSiding recognizes the importance of maintaining the safety and aesthetic appeal of our client's homes. We understand that a roof is more than a protective barrier; it's an integral part of a house's character and value. With meticulous attention to detail, our team ensures that each residential roofing project is executed flawlessly, using high-quality materials, techniques, and an unmatched level of customer care.
On the commercial front, EvoSiding's expertise extends to large-scale roofing projects for businesses and organizations. From warehouses to office buildings, we have the proficiency to handle the intricacies of commercial roofing systems. Our team takes into account factors like energy efficiency, durability, and compliance with local regulations, ensuring that the roof not only safeguards the establishment but also adds value to the business.
Excellent Financing Options
EvoSiding understands that roof replacements can be a significant financial commitment. To make our services accessible to everyone, we offer excellent financing options. This commitment to affordability is a testament to our dedication to serving the community. At EvoSiding, we believe that everyone deserves the peace of mind that comes with having a reliable and sturdy roof over their heads.
Importance of Timely Roof Replacements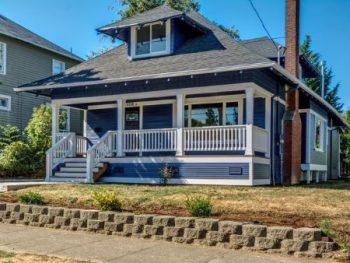 Waiting for a roof to completely fail before seeking a replacement is a risky endeavor. Our team at EvoSiding emphasizes the importance of proactive roof replacements to avoid potential disasters. A deteriorating roof can lead to leaks, water damage, mold growth, and compromised structural integrity. By addressing roofing issues before they escalate, homeowners and business owners can save themselves from costly repairs and potential disruptions.
Our team of experts is well-versed in identifying a wide variety of roof problems and providing clients with thorough assessments and recommendations. We understand that even seemingly minor issues can snowball into major problems if left unattended. By opting for timely roof replacements, property owners can ensure the longevity of their investments and enjoy peace of mind knowing their properties are well-protected.
Finding A Reliable Roofing Contractor Near Me Shouldn't Be Hard
What truly sets EvoSiding apart is our unwavering commitment to quality workmanship. Every roofing project we undertake is executed with precision, attention to detail, and a relentless pursuit of perfection. Our team of skilled professionals approaches each project as an opportunity to showcase our expertise and craftsmanship. This dedication to excellence has earned us a reputation for delivering outstanding results that stand the test of time.
With over two decades of roofing experience, a skilled team capable of handling both residential and commercial roofing projects, excellent financing options, and an unwavering commitment to quality workmanship, EvoSiding is the epitome of roofing excellence. As we continue to serve the Lake Oswego community, our legacy of delivering reliable, durable, and aesthetically pleasing roofs remains strong. Whether it's a simple residential roof replacement or a complex commercial roofing project, EvoSiding is poised to exceed expectations and safeguard properties for years to come. Give us a call today to get started on your project!