We Are Your Local Siding Contractor Company In Ridgefield, WA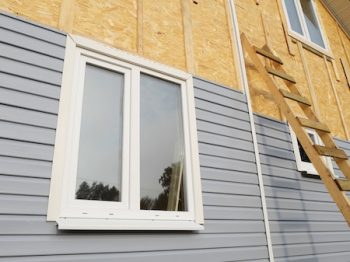 At EvoSiding, our team continuously strives to be the leading provider of residential and commercial siding services in Ridgefield, WA, and the surrounding areas. With our commitment to honesty, quality craftsmanship, and unparalleled customer satisfaction, we have been the trusted choice for home and business owners seeking superior siding and roofing solutions since our establishment in 2013. We are proud to offer a wide range of services, including siding repair, installation, and replacement. And for all of these services, we utilized the most high-quality siding materials, including metal siding, James Hardie fiber cement siding, cedar siding, and a variety of other wood siding options. Don't hesitate to give us a call for a free estimate on your next project!
Specializing in James Hardie Siding: Unleash the Power of Durability and Beauty
At EvoSiding, we understand the significance of choosing the right siding for your property. That's why we are proud to specialize in James Hardie Siding, a renowned name in the industry. James Hardie siding combines durability, versatility, and unmatched aesthetics to protect and enhance your home or commercial space. Say goodbye to the days of your vinyl siding fading and warping and hello to the peace of mind and energy efficiency that durable siding from James Hardie brings to your property.
Our Expert Siding Services Enhance Your Property Inside and Out
Whether you're looking to revamp your residential property or upgrade your commercial building, EvoSiding offers a comprehensive range of services to meet your siding needs. Our skilled team of professionals is equipped to handle projects of any scale, ensuring exceptional results every time.
Residential Siding Services
With our residential siding services, we help you create a captivating exterior that not only increases curb appeal but also offers long-lasting protection. We understand that many homeowners struggle with the annoying complications of vinyl siding issues or improper installation from other contractors, which often results in a subpar finished product. When you work with EvoSiding, you can rest assured that all of your siding repairs and siding replacements will be completed with precision and attention to detail. From consultation to installation, we guide you through the entire process, ensuring your vision is brought to life.
Commercial Siding Services
Your business deserves a professional and visually appealing facade that makes a lasting impression. EvoSiding's commercial siding services cater to the unique needs of businesses, providing durable and eye-catching siding solutions.
We proudly provide a variety of siding services for different types of commercial properties, including:
Apartment Buildings
Storefronts
Multi-Family Buildings
Warehouses
Restaurants
And More
We work closely with you to understand your branding and architectural requirements, delivering results that elevate your commercial space.
We Are The Siding Installation Professionals You Can Rely On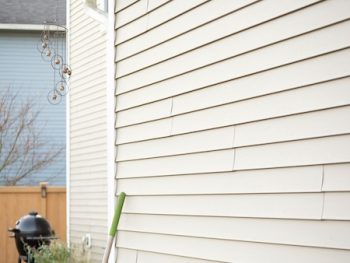 When it comes to your siding, we believe that the quality of the product is critical to our customers. At EvoSiding, we only use professional-grade siding materials for our projects. Our siding contractors have professional training on the proper methods of installing the different types of siding. Whether you're looking for an upgrade to your current siding material or looking to replace it with the same style, our team of siding specialists can install brand-new siding on your home in a timeframe that works for you!
We believe that your siding should be durable enough to withstand the elements that your property faces in the Pacific Northwest, as well as give your home an identity. Homeowners should be able to take pride in the way their house looks. That, of course, includes its siding. Choose the perfect siding for your home and let out siding contractors take care of installation, repairs, and replacement for the lifetime of the siding!
Your Search For A Siding Contractor Near Me Is Over
As a locally owned and operated siding contractor near Ridgefield, WA, EvoSiding takes pride in serving our community with the highest standards of professionalism and integrity. Our team of experts is dedicated to delivering excellence in every project we undertake. From the initial consultation to the final inspection, we prioritize open communication, transparency, and a strong work ethic.
At EvoSiding, customer satisfaction is at the heart of everything we do. We understand that investing in new siding is a significant decision, and we strive to exceed your expectations at every turn. Our knowledgeable team is here to answer your questions, address your concerns, and guide you through the process, ensuring your complete satisfaction from start to finish. Give us a call today to get started!