Replacement Windows For Portland Homes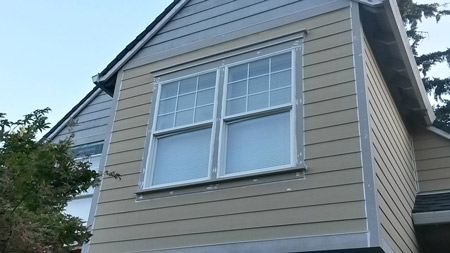 Old or broken windows can be a nuisance for any home. If your home has outdated or damaged windows, you could be losing energy and money every month. Don't continue to throw money out the window! EvoSiding has experienced contractors that have worked on a multitude of window repairs and replacements on Portland-area homes. We extend our commitment to creating a beautiful home exterior by providing precision window replacement and installation. Our goal is to ensure Portland homes with windows that remain as durable as the rest of the home's exterior. With window replacement services from EvoSiding, we work to improve your home's energy efficiency and keep it all within your budget. Contact one of our window professionals today for a free estimate of your next window replacement! Along with windows, we also provide quality siding installation and repair, deck and patio installation, as well as custom patio covers.
Signs You Need New Windows
Being in the Pacific Northwest means that every year, your home takes a beating from wind, rain, and other precipitation. The large amount of moisture that Portland sees every year can contribute to major issues when it comes to your home's windows. When the weather or old age has taken its toll, replacement might be necessary. Some of the biggest problems and signs that lead to window replacement are:
Excessive Condensation
Mold Around Edges
Cracks or Breaks In Glass
Cold Drafts
Rotting Wood
Leaks
If you notice any of these issues with the windows in your home, call EvoSiding, and one of our expert contractors will come to you and suggest the best method of replacement for your old or damaged windows.
Replace Your Existing Windows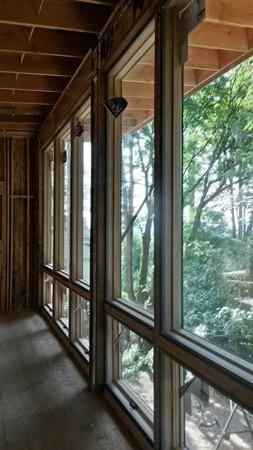 If you have an existing set of windows that need some rejuvenation, our team of contractors can help you there! Give your home a fresh look with new, high-quality windows! We can replace and install all types of windows, including:
Make your home more energy-efficient and give your exterior an updated look with beautiful new windows. The Portland weather can wreak havoc on your windows, so make sure you get reliable windows from EvoSiding. We hold all of our products and service to the highest standard. We wouldn't sell you something that we wouldn't install ourselves. Let our experienced contractors give you peace of mind. Our windows can keep your heating and cooling right where you want it, keep cold air and unchecked sound out of your home, and can fit perfectly with the style of your home. For every set of windows we install, our goal is to give every customer 100% satisfaction and an open, collaborative process. Our team encourages questions, thrives on feedback, and does everything possible to make your windows something you can look forward to and feel confident.
Trust EvoSiding For Everything Exterior
EvoSiding is your premier choice for everything windows and exterior in Portland! Along with window replacement, our contractors can give your home beautiful new siding, install a custom deck or patio, and build custom patio covers for your home. For excellent customer service and quality work that you can count on, call the experienced team at EvoSiding today! We are here to help you with well-designed and energy-efficient exteriors!
We Also Serve The Following Areas:
Lake Oswego | West Linn | Beaverton | Tigard
---