Upping The Value Of Your Home One Pane At A Time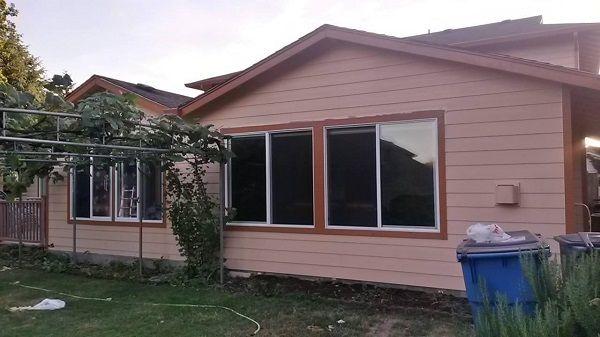 If you are a homeowner and planning to improve some key areas of your home, you should know that it is necessary to consider the return on investment on those improvement areas.
Of course, replacing the old, worn-out windows in your home is the environmentally responsible thing to do, but does the move also increase the overall value of your home?
Many homeowners lose sleep over their home investment projects, not knowing where to invest to increase the overall value of the home.
Of course, sometimes the condition of the house demands work to be done in order to be sellable. However, more often than not, homeowners can seek quick upgrades that can substantially increase the overall value of the home.
Does replacing the windows in your home really increase the overall value of the home?
In the simplest of terms, replacing the old windows in your home with new, energy-efficient ones does boost the overall value of the home. According to reliable reports, you could get a return on investment of around 74 percent when replacing your old windows with new ones.
If your house has old windows, a potential buyer may want a discounted price for the cost of replacement windows. Thus, it is always better if you purchase replacement windows before you put your home for sale. Doing so prevents a potential buyer from starting the bidding ridiculously low. For instance, let´s assume that your living room windows need to be replaced, and a potential buyer identifies that. Now, that potential buyer may actually make you an offer for $15,000 less than the asking price when actually, those windows may only set you back $2,500.
When selecting new windows, you should lean towards purchasing windows that either evoke the look and feel of your existing windows, capture more natural light, or are easy to clean and maintain. You should also seriously consider getting low-e coated windows; low-e glass protects you from solar heat and harmful UV light. It is capable of improving your comfort and protecting your valuable furniture from fading.
If you consider the benefits you gain from replacing your windows, it is really a no-brainer to proceed with the replacement plans.
As we mentioned, replacing the old windows in your home with new, energy-efficient ones helps increase the overall value of the home. Therefore, if you are planning to sell your house, the new windows can not only raise the value of your home, they can also help your home stand out in a crowded market. After all, potential buyers are always on the lookout for homes that are not only move-in ready but also boast of modern amenities. In a nutshell, replacing the old windows in your home can go a long way in improving your home´s marketability.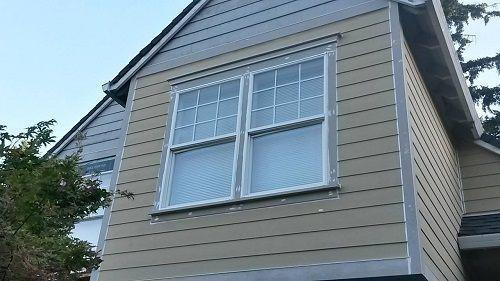 What are some of the advantages of replacing your windows?
Replacement windows can help you save money now! They are capable of slashing your energy bills in half. Unlike old windows, new windows create a tight seal with your home so no air can leak out. You should be well aware that air leaks are the major cause of wasted energy.
Windows provide heat in the winter by letting in sunlight and trapping the heat inside. So, if your windows are drafty, you will lose heat in the winter. In fact, according to reliable statistics, drafty windows can increase your energy bills by about 10% to 25%! Therefore, if you want to considerably reduce your cooling and heating bills, we would strongly advise you to replace your windows with energy-efficient ones. In fact, having energy-efficient windows can also add to the overall value of your home; this can come in handy particularly when you are considering listing your home for sale.
The more energy efficient your home is, the more dollars you save on energy bills throughout the year.
Basically, replacement windows will not only add monetary value, they will also help add non-monetary value such as improving the comfort and overall appearance and feel of your residence. Potential buyers love homes that are move-in ready. The updated, contemporary amenities and new windows will help increase the price tag of your home. Either way, selling or staying in your house will not be a bad deal at all.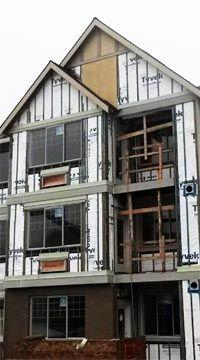 In addition to choosing energy-efficient windows, you might also consider opting for windows that are impact-resistant.
Older or cheaper windows can shatter upon impact, sending large shards of glass across a room. Newer, laminated windows function more like a car's windshield – when struck, they remain in one piece and are thus safer. This feature is especially important if you live in an area that experiences bad weather than includes extremely high wind. A shatter-resistant window is a must in areas prone to tornadoes or hurricanes. You may even receive a discount on your homeowner's insurance for installing these safety-conscious windows.
Older windows can be prone to developing condensation, as well.
While not as significant a problem as energy loss and shattering, condensation and frost nevertheless look bad and can potentially cause water damage to items located near the windows. New, high performance windows keep the interior glass surfaces warmer, preventing moisture from building up there.
Your windows can perform several roles when it comes to increasing the overall value of your home. Of course, there´s the obvious appeal that comes with having new windows. They add to the curb appeal of the home and make it attractive. However, that´s not all that new windows can do for you. In addition to beautifying your home, new windows can contribute to the overall energy efficiency of the home and help lower utility bills, block noise and harmful UV rays, and add security and safety features to a home, including extra protection from the elements and people. You have nothing to lose by replacing your windows.